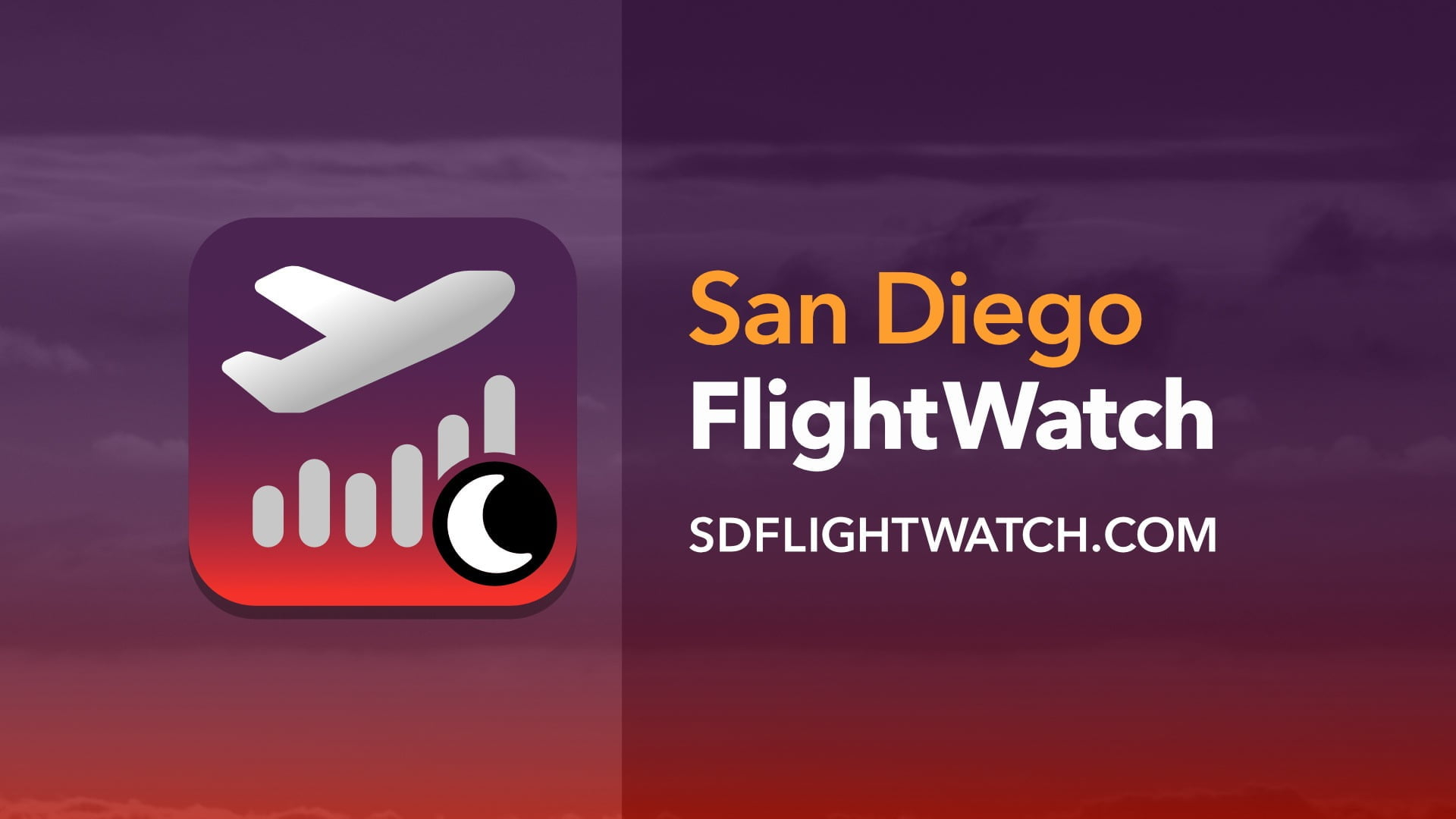 Tracking Airlines After Hours
A friend's web project inspired a little creative side-quest.
SDflightwatch.com is a web app that keeps track of flights to-and-from San Diego International Airport during noise curfew hours. I was so impressed with their website utility that it inspired a quick visual branding and iconography exercise of my own. In the future, I'd like to re-visit the typography and collaborate on the overall visual cohesion.